Pick Up Timetable
Below are all our pick up locations and times for our trips.
Contact us if you wish to book a trip or excursion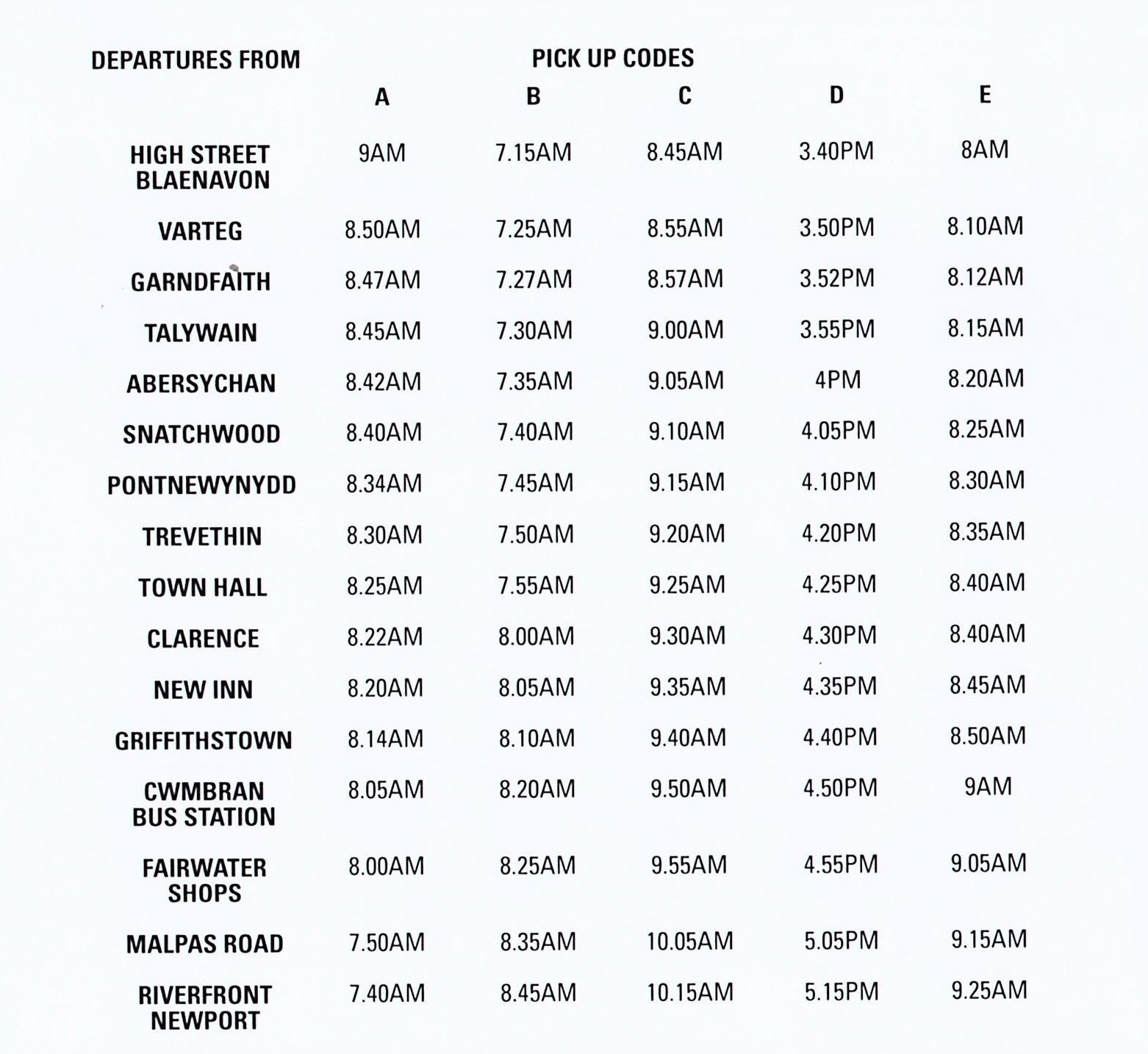 Fares
Senior citizens fares are available to passengers aged over 60 years old.
Child fares apply to children up to 12 years old.
Refunds
To enable a refund, your ticket must be cancelled at least 24 hours in advance of the tour date.
No refunds will be made on pre-booked tickets (for hotels, shows, theme parks and boat trips etc.).
Cancellations
The company reserves the right to cancel any tour due to insufficient numbers.
Changes
The arrangements for your tours are made many months in advance and sometimes changes are unavoidable.
Delays
The company does not accept responsibility for any loss, damage, expense, disappointment or inconvenience due to transport delays however caused.
Group Bookings
Group bookings are available and we will try to accommodate alternate pick-ups as long as there are sufficient numbers.
Seat Numbers
Passengers will be allocated seat numbers when booking day tours.